Friday eves, Dec. 9, 16 and 23, plus Saturday eves*, Nov. 19 through Dec. 17, plus Jan. 7:
*Sat., Dec. 3, is SOLD OUT.
Reserve early for the other shows!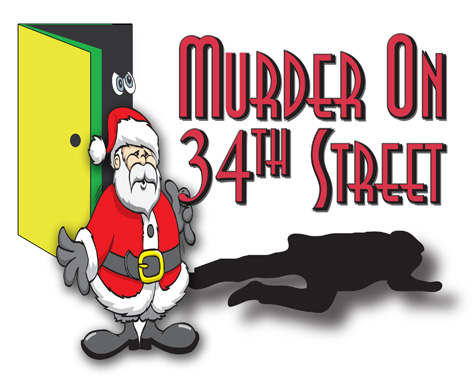 at the Bristol Bar & Grille Downtown,
614 West Main Street, Louisville, KY
Seating at 6:30 / Show starts at 7:00
Great for parties and groups!
______________
If you don't see our logo, it's not WhoDunnit! [TM]
---
WhoDunnit is a 501(c)(3) tax-exempt, non-profit, donation-supported
corporation for the performing arts.
Text and artwork are copyright © 2001 and 2016 WhoDunnit Inc. Logo designs by A.S. Waterman.
All rights reserved.